I have just posted two new packets to my TpT store. First, my Owl Themed Nonfiction Text Structure Packet will be perfect to help your students understand text structures of nonfiction. Included in this packet are posters, graphic organizers, and printables for interactive journal pages, all of which are owl themed. I am offering this packet 1/2 off now through Sunday afternoon. Snatch this packet up quickly, and don't miss this great deal!
Next, I have added another graphic organizer to my collection. This one is Christmas themed and will be perfect for this December! Don't miss the great deal at 1/2 off! These packets will go back to regular price before the TpT sale and will be discounted at regular price, so don't miss out on this great price!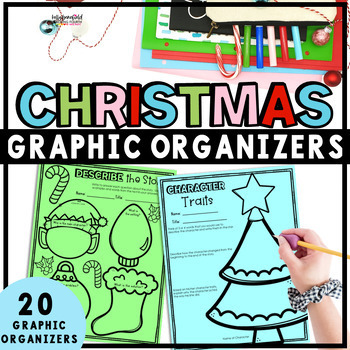 Also, don't miss out on the big TpT Cyber Monday and Tuesday sale! I know that I am already working on filling my cart so that I will be ready to buy on Monday! Thanks to
Krista Wallden
for this cute button! If you are not familiar with her cute clipart, you must visit he store! Her clipart is some of my very favorite!